Electrician Services in Everett, WA
Welcome to Joe Myers Construction Inc., your trusted electrician service provider in Everett, WA. With over 20 years of experience in the industry, we're dedicated to delivering top-notch electrical services to our valued clients. Whether you require troubleshooting and repair or a complete electrical remodel, our team of skilled electricians and general contractors is here to assist you every step of the way.
Troubleshooting and Repair
At Joe Myers Construction Inc., we understand the frustration and inconvenience that electrical issues can cause. Our expert electricians are equipped with the knowledge and tools necessary to promptly diagnose and address any electrical problem you may encounter. From flickering lights to power outages, we are committed to resolving your electrical issues efficiently and effectively.
Re-wires
If you're in the middle of a home renovation and it's in need of a complete re-wire, you can count on our team to handle the task with utmost precision. We will carefully assess your current electrical system, identify any potential hazards, and develop a customized plan to re-wire your home to meet all safety standards. Our goal is to ensure that your electrical system is reliable and up to code, providing you with peace of mind.
Remodels
Planning to remodel your home? Our experienced electricians are well-versed in electrical remodeling, offering expert guidance and comprehensive services to meet your specific needs. From updating lighting fixtures to installing new electrical outlets, we will seamlessly integrate your electrical system into your remodel, enhancing the functionality and aesthetics of your space.
Panel and Meter Upgrades
Outdated electrical panels and meters can pose a safety risk and limit the capacity of your electrical system. Our skilled electricians specialize in panel and meter upgrades, ensuring that your home's electrical infrastructure is robust and capable of meeting your power demands. We will assess your current setup, recommend appropriate upgrades, and execute the installation with utmost professionalism.
Conduit Installations
To protect and organize your electrical wiring, conduit installations are essential. Our team is well-versed in conduit installation techniques, ensuring that your electrical wiring is securely housed and easily accessible. Whether it is for a residential property or a commercial space, our electricians will tailor the conduit installation to meet your specific requirements.
Circuit Installations
When it comes to installing new circuits in your home, you can rely on our expertise. Our electricians will carefully evaluate your electrical needs and design a circuit layout that optimizes power distribution throughout your space. From appliances in your kitchen remodel to home offices, we ensure that your circuits are seamlessly integrated into your electrical system for maximum efficiency and safety.
Residential Electrical Installations
At Joe Myers Construction Inc., we are your go-to residential electricians. Whether you need electrical installations for a new construction project or upgrades for an existing home, we have got you covered. Our electricians are trained to handle all aspects of residential electrical installations, ensuring that your home is equipped with top-quality electrical systems.
Generator Installs
Power outages can be disruptive and inconvenient. To provide you with peace of mind, our electricians specialize in generator installations. We will help you select and install a reliable backup power system that seamlessly integrates with your electrical system. From initial consultation to installation, we strive to ensure that your home is powered even during the most challenging circumstances.
Security and Low Voltage Wiring
Securing your home and protecting your loved ones is our priority. Our experienced electricians excel in security and low voltage wiring, offering top-of-the-line solutions to meet your specific security needs. From surveillance systems to doorbell cameras, we will expertly install and integrate these essential security measures into your home.
Repair, Replace, and Install
Whether it's repairing a faulty electrical outlet, replacing a damaged light fixture, or installing a new electrical device, our electricians have the expertise to handle it all. We are committed to providing exceptional repair, replacement, and installation services, ensuring that your residential electrical equipment remains in optimal condition after a kitchen or bathroom remodel.
Car Chargers
Electric vehicles are increasingly popular, and we understand the importance of convenient and safe charging options for your car. Our skilled electricians can install car chargers in your home, allowing you to efficiently charge your vehicle and have peace of mind knowing that your charging station meets all safety requirements.
Installation of Lighting, Heaters, Air Conditioners, and Fans
Enhance the comfort and functionality of your home with our expert installation services for lighting, heaters, air conditioners, and fans. Whether you are looking to add stylish lighting fixtures, upgrade your heating system, or install a new ceiling fan, our electricians have the expertise to ensure precise and efficient installation.
Hot Tubs and Saunas
Relaxation and wellness are important aspects of a modern home. Our electricians specialize in hot tub and sauna installations, ensuring that the electrical components are safely integrated into your relaxation oasis. From wiring to ensuring proper electrical load management, we are dedicated to transforming your home into a serene retreat.
---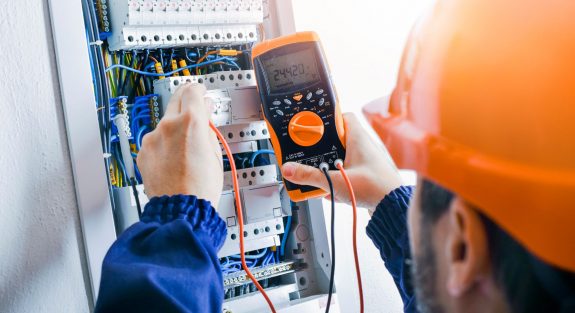 Hot Water Tanks
Problems with your hot water tank can be immensely inconvenient. Our electricians are proficient in hot water tank installations, repairs, and replacements, ensuring that you have a reliable and efficient hot water supply in your home.
When it comes to any and all residential electrical services in Everett, WA, Joe Myers Construction Inc. is the name you can rely on. So contact us today to discuss your electrical needs, and let our expert electricians provide you with professional and reliable solutions that exceed your expectations. You can trust us to be your go-to residential electrician for all your electrical needs.