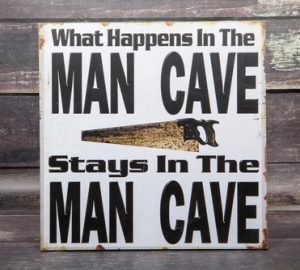 The mancave has become a popular trend in recent years, as more and more men seek a dedicated space to relax, entertain, and escape the stresses of daily life. Whether you already have a mancave that needs a revamp or are thinking of creating one from scratch, there are several important factors to consider when undertaking a remodeling project of this nature. In this blog post, we will explore some key aspects to take into account when renovating your mancave, drawing inspiration from the latest trends in design and functionality.
1. Purpose and Functionality
Before starting your remodeling project, it is crucial to determine the purpose and functionality of your mancave. Will it primarily serve as a space for watching sports, playing video games, hosting poker nights, or all of the above? Deciding on the primary usage of the mancave will help guide your design choices and ensure that the space is optimized for your specific needs and preferences.
2. Lighting and Ambiance
Lighting plays a significant role in setting the mood and atmosphere of any room, and a mancave is no exception. Consider installing dimmable lights or various lighting fixtures that can be adjusted to create different atmospheres depending on the occasion. LED strip lighting can add a touch of futuristic appeal, while recessed lights can provide a clean and sleek look. Don't forget to incorporate task lighting for specific activities like playing pool or setting up a bar area.
3. Entertainment Systems
For many, the heart of a mancave lies in its entertainment systems. Consider investing in a top-quality audio system, surround sound speakers, and a large flat-screen TV or projector screen for an immersive viewing experience. Gaming enthusiasts may want to prioritize a well-equipped gaming setup with comfortable seating, ample storage for consoles and accessories, and a high-performance gaming PC or console.
4. Comfortable Seating
To ensure that you and your guests can fully enjoy the mancave experience, it is essential to choose comfortable seating options. This could range from reclining leather armchairs and oversized couches to customized stadium-style seating for a truly immersive movie or gaming experience. Don't forget to take into account the number of people you typically entertain in your mancave and provide adequate seating accordingly.
5. Stylish Bar Area
Many mancaves feature a stylish bar area, providing the perfect spot for hosting friends and enjoying drinks together. Consider installing a fully functional bar with a sink, refrigerator, and wine cooler, as well as a designated area for glassware and spirits. Opt for a sleek, modern design or a rustic, industrial look, depending on your personal style and the overall theme of your mancave.
Work With Joe Myers Construction Inc.
When it comes to remodeling your mancave, partnering with the right construction company is paramount. At Joe Myers Construction Inc., we have years of experience creating customized spaces that meet and exceed our clients' expectations. Our team of skilled general contractors will work closely with you to bring your vision to life, ensuring that every aspect of your mancave is carefully considered.
From the initial consultation to the final touches, our attention to detail and commitment to quality craftsmanship sets us apart from the rest. We understand the importance of creating a mancave that reflects your unique personality and provides the ultimate entertainment space. Whether you are looking for a complete mancave overhaul or simply want to update certain elements, our team will guide you every step of the way.
Don't settle for a standard mancave – let Joe Myers Construction Inc. help you create a space that is a true reflection of your style, interests, and hobbies. Contact us today to discuss your mancave remodeling project and get started on transforming your dream space into a reality!